Leonardo Garcini, one of the top terrier handlers in the United States takes us on an in-depth, ten week journey that teaches us the fine art of hand stripping.
During the first week, you will learn the basic technique of stripping the hair, as well as methods to best control the dog and the environment for their optimal comfort.
The second week will cover how to see progress wee by week, prepping your dog for the bath, teeth and ear cleaning, nail trimming, preparing your shampoo and conditioner, and proper bath techniques, how to express the anal glands externally, drying the dog, trimming hair between the pads and the sanitary areas, how to trim with small scissors, clipping belly and sanitary area, pulling hair around the toes, trimming the legs, trimming the underline, and trimming the face.
In the third week we will be learning about the flatwork lines and how to start the coat rolling process. We will also be addressing supplements, diet, and conditioning.

The first class is one hour and 45 minutes. Every week following is approximately one hour in length.
This is an excellent opportunity for groomers, new handlers, breeders, and owners!
Videos can be watched an unlimited amount of times for optimal learning!
Receive 30% off on your advanced, breed specific, terrier course with purchase of this course!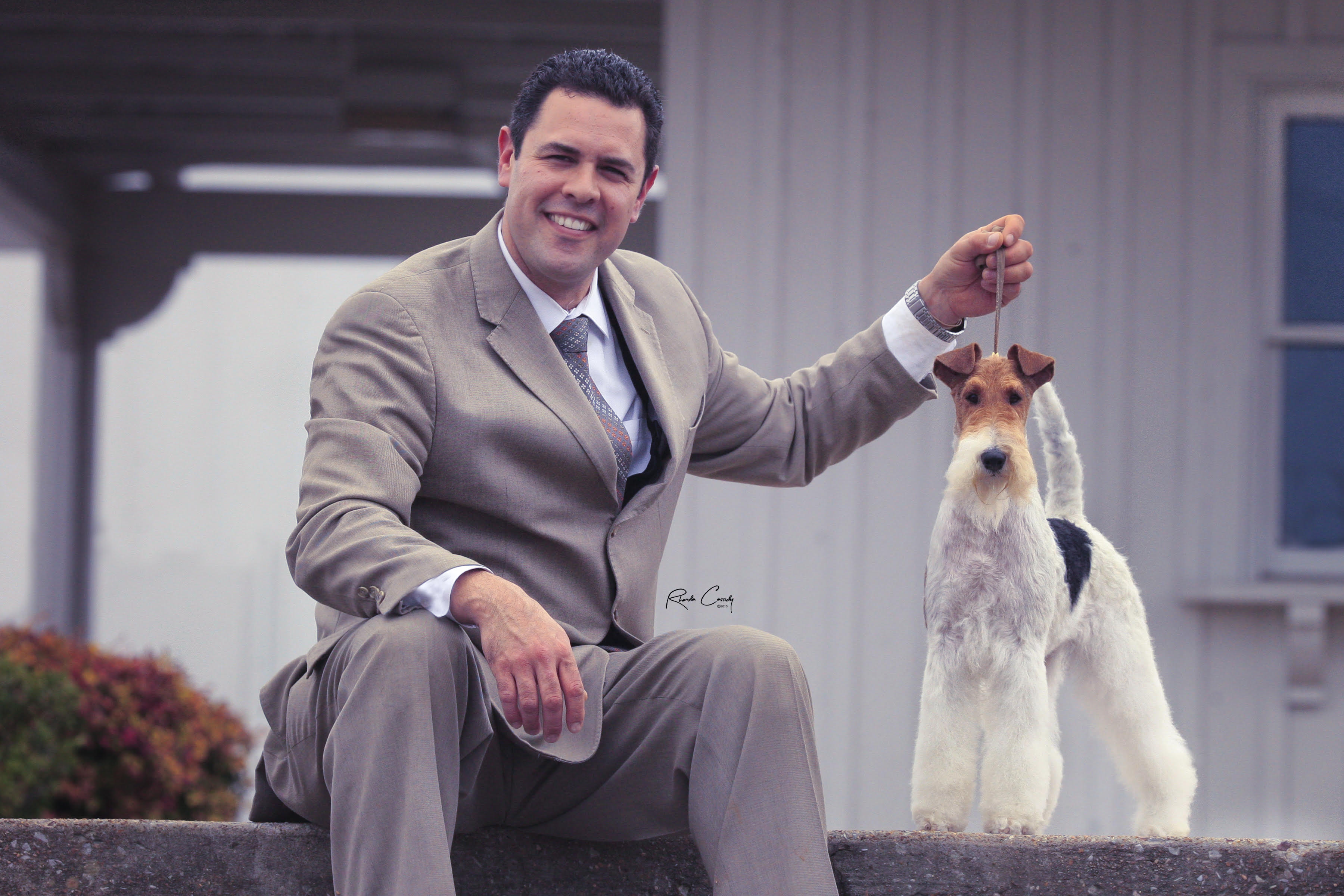 Leonardo Garcini
Leonardo Garcini , originally from Mexico, began his career in Terriers in the early 90's breeding and handling Miniature Schnauzers. He had bred numerous champions as well as Handled many Top terriers before coming to the United States to continue his career under the guidance of Ernesto Lara & Peter Green.
Since 2009 Leonardo has been working as a professional handler. He has also had the honor of winning Best In Show at Montgomery in 2015 and 2018. Leonardo is currently breeding Wire fox Terriers under the Garcini prefix and enjoying a successful career as a professional handler here in Kentuckiana.